Bringing together category-leading innovation, unrivaled Contract Lifecycle Management expertise, and a deep commitment to customer success, Sirion helps the world's leading businesses contract smarter. Powered by intelligence uniquely connected across the complete contract lifecycle, Sirion's easy-to-use, highly configurable Smarter Contracting platform brings legal, procurement, sales, and business teams together to author stronger contracts, improve risk management and strengthen counterparty relationships. Sirion is trusted by over 200 of the world's most successful organizations to manage 5 million+ contracts worth more than $450 billion across 70+ countries. For more information, visit
www.sirion.ai

Elucidate is a fully regulated RegTech and rating company founded in 2018, with the mission to redefine the world's approach to financial crime risk.
At Elucidate, our role is to assist financial institutions in evaluating and managing their financial crime risk profile. Leveraging advanced AI tools, we provide clients with a clear risk profile for both their operations and customers, distilled into a simple score ranging from 1 to 100. Additionally, we continually track how each client or transaction measures up against expected risk levels.
Our data-driven framework ensures defensible decision-making and the establishment of more effective compliance processes. This, in turn, fosters stronger relationships with counterparties and regulators, creating a positive impact on revenue growth.

Since 1994, many of the world's most prestigious banks and institutional investors have trusted Thomas Murray to deliver mission-critical information, risk analysis, advisory and technology to help them manage their global exposure.
Today, we support organisations of all sizes from every industry to protect their data, assets, and reputations, wherever they operate in the world. Our expert analysts monitor more than a hundred markets and thousands of organisations that our clients are exposed to, and our clients use our risk, due diligence and cyber security solutions to monitor thousands more.
ARE YOU A SOLUTION PROVIDER?
Like all our Summits the event is tailored to meet your requirements and be discussed.
If you are interested in sponsoring and looking to reach professionals from leading companies,
please contact Mr. Ronald Russo for more Information.
SPONSORING OR EXHIBITING

AT ALLAN LLOYDS CONFERENCE
Solution providers are selected based on the requirements and interests of our delegates.
The best way to showcase your expertise, solutions and services to a highly relevant audience is to sponsor an Allan Lloyds' conference.
Our conferences are for senior level professionals only. In sponsoring our event, you will be in contact with decision makers in your industry, meaning you will be networking directly with the right people who are looking for the solutions that you provide.
Why exhibit
with Allan Lloyds?
We keep a very good ratio between vendors and end-users so you will
meet potential clients and not competitors.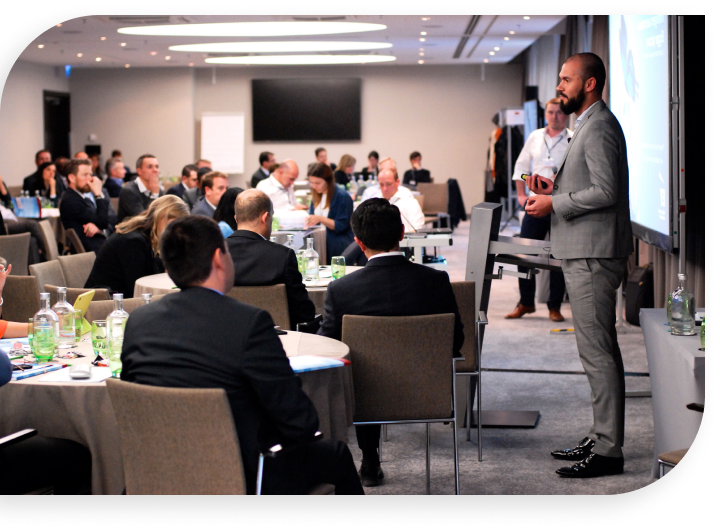 Create a Competitive Advantage
Participating as a sponsor at our summit takes you straight to your target audience. Demonstrate your business advantage in this competitive market and increase your profile with potential clients and provide good presence for your existing ones.
Build Customer Relationship
We keep a very good ratio between vendors and end-users so you will meet potential clients and not competitors. We provide you with the most effective way how to gain great visibility among international attendees, build up your name recognition and differentiate from your competition.
Choose a Package According to Your Needs
Speaking slots? Moderating? Stands? Choose the right way how to showcase your expertise to the audience. We can create a package that will be suitable for your budget and meet all your requirements.
Let People Experience Your Value
Conference schedule allows maximum personal interaction between exhibitors and delegates. Networking coffee breaks and cocktail receptions provide you with an opportunity to discuss your solutions and services with delegates, speakers and potential partners in relaxed atmosphere.